2020 Shop Quilts
2020 Shop Quilts
These are the exclusive quilts from each of the participating shops featuring the 2020 Central Kansas Quilt Shop Hop theme fabric. Remember the quilts always look more beautiful in person than in the photos. Be sure to contact the shop to pre-order your favorite.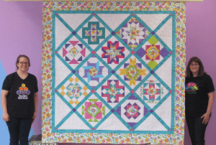 BeeHive Quilt Shop, Wellington KS
"Kansas Sunshine" 89"x89"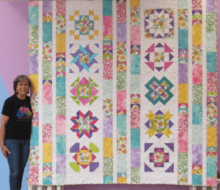 Field to Fabric Quilt Co., Winfield KS
"Chin Up" 95"x95"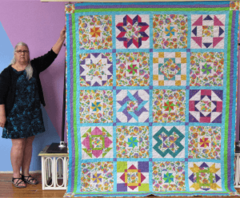 Kechi Quilt Impressions, Kechi KS
"Pinwheel Bright" 76"x93"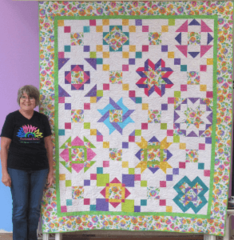 Picket Fence Quilt Co., Wichita KS
"Sundance" 74"x86"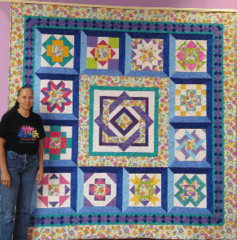 Sew In 2 Quilts, Hutchinson KS
"Garden Windows" 107"x107"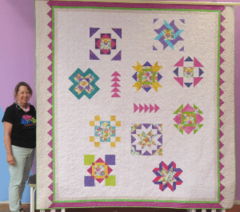 Charlotte's Sew Natural, Newton KS
"Picnic Geese in the Garden" 90"x98"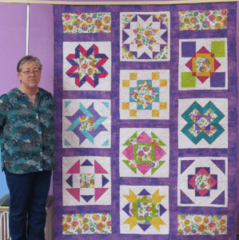 Hen Feathers Quilt Shop, Wichita KS
"Rainbows in the Garden" 60"x78"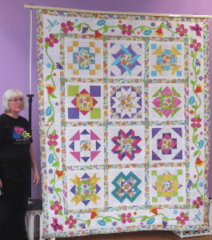 Needle In A Haystack, Severy KS
"A Garden View" 80"x100"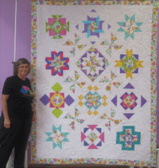 Prairie Flower Crafts, Alden KS
"Enchanted Prairie Pinwheels" 75"x97"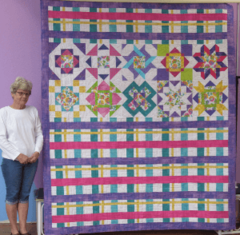 Stitches Quilt Shop, McPherson KS
"Colorful" 84"x90"