2015 Quilts
2015 Central Kansas Quilt Shop Hop Quilts
All 10 Quilts start with the same exclusive Fabric & Friends 2015 Shop Hop fabric from Timeless Treasures. Layer Cake Kits and Finishing Kits are available to purchase from each Participating Quilt Shop during the Central Kansas Quilt Shop Hop.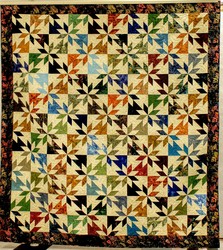 CHARLOTTE'S SEW NATURAL
Hunter Star. 90" x 98"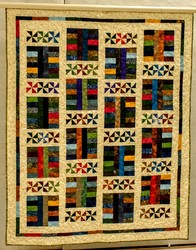 COTTONWOOD QUILTS
Saturday in the Park--Revised. 51" x 62"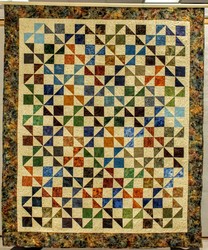 HEN FEATHERS
Square Cut. 82" x 100"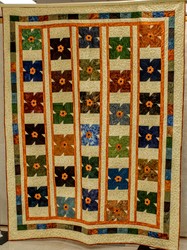 ITCHIN TO STITCH
Kansas Blooms. 78" x 102"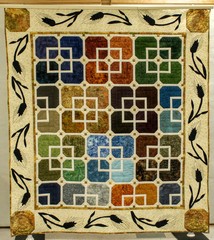 KESSLER KREATIONS
Harvest Moonlight. 82" x 92"
Special thanks to Lily Schneider for her photos of the 2015 CKQSH quilts.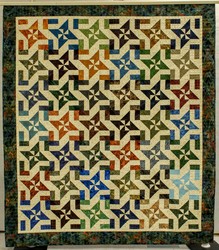 MATERIAL GIRLS QUILT SHOPPE
Disappearing Pinwheels by MSQS 79" x 89"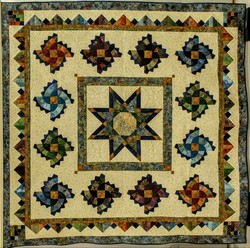 NEEDLE IN A HAYSTACK
Tumbling Pinwheels. 89" x 89"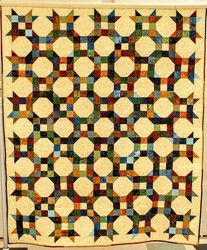 PICKET FENCE QUILT COMPANY
Autumn's Light. 61" x 72"
PRAIRIE FLOWER CRAFTS
Jennifer. 82" x 99"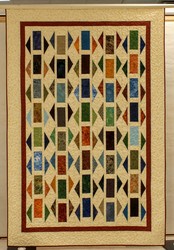 STITCHES QUILT SHOP
Shuffle of Color. 68" x 100"