2021 Quilts
2021 Shop Quilts
These are the exclusive quilts from each of the participating shops featuring the 2021Central Kansas Quilt Shop Hop theme fabric. Remember the quilts always look more beautiful in person than in the photos. Be sure to contact the shop to pre-order your favorite.
BeeHive Quilt Shop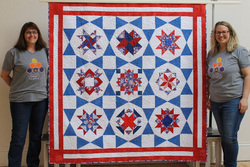 "Floating Stars"
70" x 70"
Charlotte's Sew Natural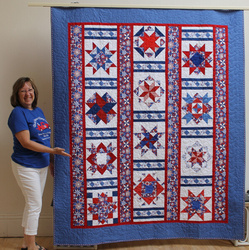 Field to Fabric Quilt Co.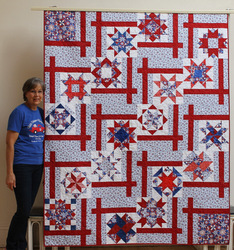 "Starry Cascade"
72" x 90"
Kechi Quilt Impressions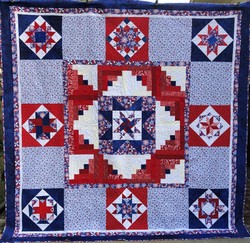 "Stars of Friendship"
100" x 100"
Needle in a Haystack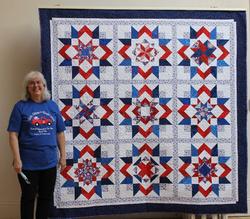 Picket Fence Quilt Co.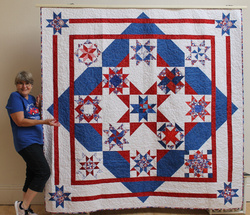 Prairie Flower Crafts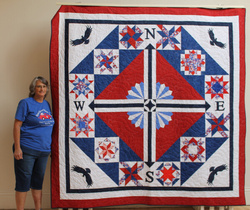 "Eagles Flight"
96" x 96"
Sew In 2 Quilts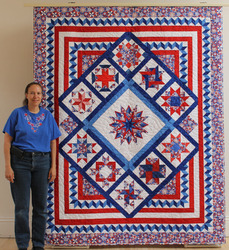 "Patriotic Ribbons"
80" x 100"
Stitches Quilt Shop